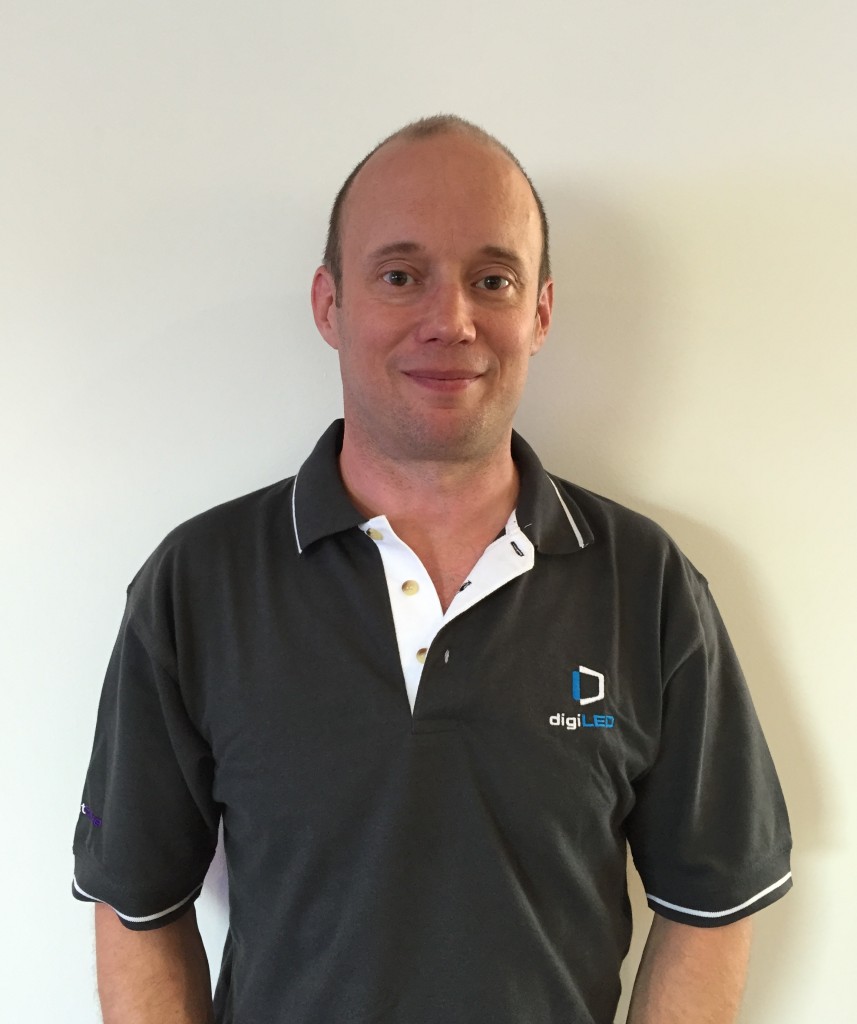 We're delighted to announce that Tim Parry has joined digiLED as UK Technical Manager. Tim has been in the AV industry for more than 20 years working with Lighthouse, Screenco and PSL and has vast experience of LED technology and applications, managing projects and installations. Tim is a familiar face in the LED rental industry and will welcome many old and new friends, visiting his new home at our showroom – The Pixel Depot.
Tim will be the key technical contact providing support for our reseller channels and on major projects.
Tim says of his role: 'It is great to be working with digiLED. The team here have a wealth of experience in the LED screen industry and I'm delighted to become a part of that. I'm looking to complement the team with my technical knowledge as displayLED continue to grow.
CEO, Graham Burgess, is delighted: "Tim is perfect for displayLED, he has a wealth of experience and fits our ethos of doing business with a smile on his face. He has a (well deserved) excellent reputation in the video screen industry and brings invaluable experience and expertise to the company. We all welcome Tim to displayLED and hope that he stays here for a long, long time."